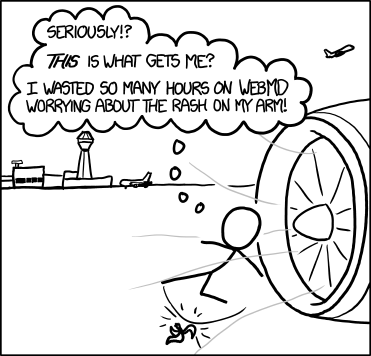 xkcd: A Hypochrondiac's Nightmare
Happy Monday to all! This is a short "in the meantime" post; I will definitely try to post my regular Music Monday post later this evening, if time allows me to! Just a quick thing I wanted to share with the world...
Am I in love or am I just suffering from some heart murmur or palpitations?
Or could it just be a semi-allergic reaction to celery juice???
Also, did
xkcd
intentionally misspell "hypochrondiac"??
A few questions that I might never know the answers to I guess...see ya later!